What makes a great wedding? You know, the kind of day that will stand apart as one of the greatest in your life. A day with moments of happiness that your friends and family will share for years to come. Unforgettable memories like these are just one of the signs of a great wedding.
At Hottracxs, we've been helping couples create memories for years, putting on hundreds of successful weddings and events. By sharing some tips and insights we've learned along the way, we hope our years of experience can lead to a lifetime of memories for you and your guests.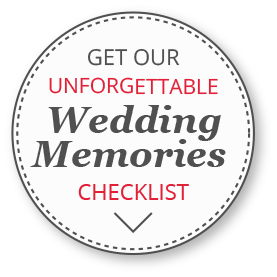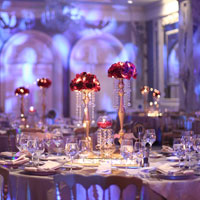 Start by Setting the Mood
When your guests walk into the room they should feel like they are in for an unforgettable experience. Start by ensuring a great first impression by setting the tone with visually cohesive lighting, furniture, decor, and background music that reinforces the mood. Lighting can be a great tool for creating an awe-inspiring atmosphere. Consider color coordinated up-lighting that matches your wedding theme or adding a touch of smart sophistication with Intelligent Lighting. You can really add a personal touch by illuminating your names or initials for everyone to see with custom Gobo Lights.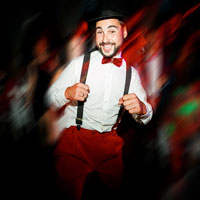 Mix in the Right Kind of Energy
Working with a talented DJ can ensure your event stays energized and on track. Nothing is worse than the feeling of awkwardness or even worse, boredom. Plan ahead and work with a DJ who takes the time to get to know you, your taste in wedding music and expectations. A DJ with experience and professional top-of-the line equipment will craft the perfect soundtrack for creating those special moments and memories.
When you really want to ensure there isn't a dull moment, that's where a energetic MC can come into play. A MC will get guests involved, add excitement and keep energy levels high while orchestrating the perfect flow.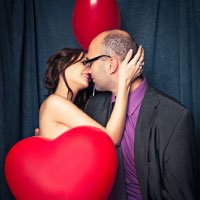 Create Shared Experiences
Sometimes the experiences that we remember most happen when we are inspired and have a chance to run with our imagination. You can provide opportunities for inspiration by adding a Photo Booth with fun and engaging props. Your guests will love getting together, posing, taking, and sharing photos. In addition to sharing photos online, printed photo strips are a great way to hold on to your memories forever.
Another tip is to use all the photos from the Photo Booth to create a book that the bride and groom can use to reminisce and see all the family and friends that shared in their special day.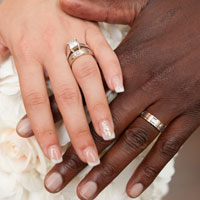 Capture and Share the Important Moments
You'll want to relive your wedding day again and again with professional wedding photography. It's important to choose wedding photographers that are skilled and dedicated to your happiness. Also consider ways photography can be integrated into your wedding in real-time with Zap Shots and professional photo montages.
Often a wedding day can go by like a whirlwind. It's hard to be everywhere and see everyone. A professional wedding video is great way to experience your wedding from a different perspective and see some special moments you may have missed.
In additional to working with a professional. It's more fun when everyone can get involved in documenting your day. Create a unique hashtag for your wedding and encourage your friends and family to share the experience on social media.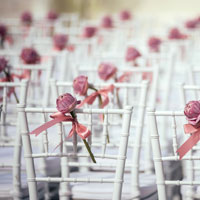 Go in with a Plan
When crafting the perfect wedding day, it's important to have everything planned out ahead of time. Work with an event planner that has experience pulling off flawless weddings from start to finish and takes the time to build-in opportunities for memorable moments. Make sure to discuss opportunities to customize  experiences. Unique moments like these will live on forever as precious memories for you and your guests.
We hope these tips are helpful in creating your own unforgettable wedding day. At Hottracxs we specialize in creating special moments that make memories with experienced entertainment professionals and exceptional services. Contact us today and let's have a conversation about your special day. Talk to our Wedding specialist directly at 631.226.2629 or email [email protected].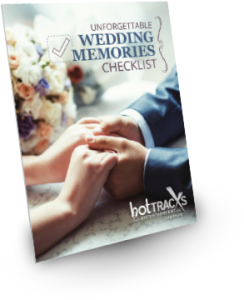 Use our Unforgettable Wedding Memories Checklist to help craft your perfect wedding!
We've put together a checklist with some surefire ways to create opportunities for memories you will cherish for years to come. Fill out the the form below to access the checklist.
If you are looking for a Long Island wedding DJ, Nassau wedding DJ or Suffolk wedding DJ that plays the wedding music you're family and friends will love dancing and creating memories to, contact us today or checkout our wide range of options and packages that can provide the entertainment and more that will ensure an unforgettable wedding.