Hi There and Welcome to Hottracxs Entertainment's Blog!  We are so excited to be sharing great ideas, tips, and entertainment information with you.  
My name is Missy and I am the Event Specialist here at Hottracxs.  I've got to tell you—I absolutely love what I do!  I love working with families, brides, businesses and anyone who is looking to throw a great party. I take pride in working with everyone individually to help them make the event a special one.  We strive to make  each and every party an epic event!
The heart of our business beats by offering clients talented DJs, great music, awesome MCs, and an overall amazing party atmosphere.  We are always working to offer our clients the best variety our industry has to offer.  Although the music is certainly the heart of the event, many of our ancillary services really enhance the event to create the party and ambiance you have imagined.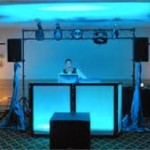 We offer a wide variety of lighting options, Zap Shots, Photo Services, Photo Montages, Photo Booths, Video Services, Theme Parties, Glow Items, Personalized Giveaways and Favors, Children;s Characters, Dancers, Clowns, Magicians, and much more including many vendor partners who offer event planning services, inflatables,  and much more!
In the days ahead, I plan to hi-light some of these services in unique ways as well as offer party ideas and advice that can certainly benefit everyone.  Over the years we've worked with some very talented people and their creativity often sparks our own.  I look forward to making this blog a great party resource for creative spirits, the creatively challenged, or anyone who just loves throwing a great party!    So come on in and let's get this party started!
So first things first.  I am a list person.   Let's face it, throwing a party can be a lot of fun but it can also be very overwhelming.  Why not ease the burden by developing a plan.  Check out this guide for planning your next event: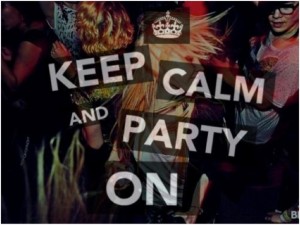 Four to six weeks before the BIG DAY!
Make a Guest List.  Consult key guests regarding the date (re: guest of honor and people who absolutely MUST be there.  Remember though: you will never find a perfect date and time for everyone so make sure the date works best for you and the key individuals!)
Pick a date and Time
Pick a Theme.  This is crucial to many aspects of your plan so decide right away.  It doesn't have to be anything too crazy, picking something as simple as a color theme works.  If you'd like ideas about some great themes stay tuned to the blog and check out our pinterest page in the meantime. www.pinterest.com/hottracxs
Decide if it will be indoors or outside.
Decide if you will have it at home, go to a park, or pay for a hall
Decide on the menu.  If you are going with a theme, picking coordinating foods can be a lot of fun
If you are doing it at home, decide on set up.  Will you need tables, tents, and chairs?  Call Hottracxs.
Decide on the day's activities; what time to eat, what games to play, what crafts to do, etc. Do you need a blow up castle or game for the kids? Hottracxs can help.
Order/make a list of your party supplies; including favors, decorations, wrapping paper, tape, plates, plasticware, cups, and piñatas.
Order your entertainment. Hottracxs can help with everything from great music and games for the kids to tables, tents and chairs!  Just ask!
Order invitations that fit your theme
Send out invitations; asking for RSVP's by a certain date and time. Place a list of those you invited next to the phone to record RSVP's.  Be sure to leave plenty of time to RSVP. Depending on the event.  For most events a minimum of 4 weeks is best.
Coordinate with anyone who will be helping: who can pick up the cake, the ice, the hero? Who will be back at the house to begin warming the food (if you are coming from a church communion or something etc.)
Three weeks before the BIG DAY!
Go over directions for the games and make sure you have everything OR leave this part to Hottracxs!
Solicit help from family members and friends. (i.e. clean up, games, taking pictures, helping with greetings, initial set up coordination)  Don't be shy, people really like to be part of things !
Two weeks before the BIG DAY!
If you haven't received any RSVP's, call to make sure they are coming.
Confirm your helpers can still attend and what their duties will be.
Pick out prizes for games (Hottracxs can also help with this.)
Order the cake.
 If this is an adult party, hire your babysitter.
One week before the BIG DAY!
Hotracxs will be contacting you to go over the details.  But please feel free to call us anytime!
Purchase film, batteries, video tape and back up disposable film.
Purchase food
Make up the goodie bags based on confirmations with a few extra to spare
Go over music and game selections with Hottracxs
Hottracxs will forward insurance information if you are using a hall
If the party will be at home, make plans to have your cleaning completed and set up ready ahead of time if possible.
Check all of your last minute supplies. Do you have enough Sterno, plates, serving trays and spoons, etc.
Who will pick up the ice?
Make sure you have plans for the set up: where will the food table be? Are there electric outlets for the DJ? Where will you put the gifts?  Will beverages be put in coolers? etc etc
Is there any cooking you can prepare ahead of time?
If the party will be at home, get the cleaning done.  Enlist the kids to help.  Are you having overnight guests? Make sure the beds are ready.
One day before the BIG DAY!
Make sure you and your family know what to wear. Do any ironing so things are all set for tomorrow.
Are there any last minute back-ups you should pick up?
If you are having overnight guests, make sure you have towels out for them
Last minute touches, clean the bathrooms, etc.
If there is any cooking you can do ahead of time, Do it!
Make sure camera and video batteries are charged
If possible do any decorating, drop off centerpieces to the hall etc.
Make sure the schedule for food pick-up, delivery, set up, warming etc. is all set and a person is assigned to each task. Confirm deliveries and pick-ups.
Get a good night's rest
Day of the BIG DAY!
Pick up the cake.
Last minute decorating, set up, centerpieces, etc.
Blow up and set out balloons four hours before the event.
Shower, get dressed.
Get the kids ready
Prepare envelopes for any gratuity you might be giving that day.
Light sternos and boil water if applicable
Pre-heat oven and get any hot food warming up
Pick up the ice and get drinks on ice prior to the arrival of the first guests.
Eat something!  It's tough being the hostess with the mostess, so make sure you are eating and drinking plenty of water!
If you forgot it, chances are you don't need it!  BUT if it's something crucial like plates or forks, enlist the help of a family member or friend.  You need to be there to greet guests and keep things moving.
HAVE FUN!
Week after the BIG DAY!
Send out thank you notes to all the helpers and those who gave gifts!  If the kids are old enough, have them help or even make homemade thank you's.
Thanks for checking us out.  Stay tuned for more great ideas and info to come…. Until then stay calm and party on!